Safety Scanners - REER, HOKUYO
We are Authorized Channel Partners, Distributor, Dealer, Importer for REER, HOKUYO Safety Scanners from Pune, Maharashtra, India.
Versatile, Compact and Lightweight...




Expands the range of Safety Applications




Protection over a wide range
Up to 5 meters of protection zone and 20 meters of warning zone configuration to suit various application requirement

2 operation modes
2 Warning zone + 1 protection zone
2 simultaneous protection zones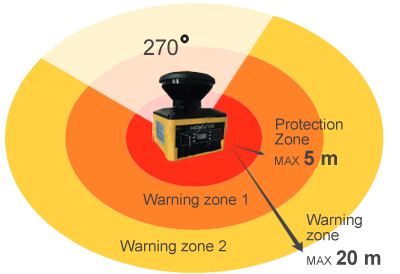 DUAL PROTECTION MODE
UAM can simultaneously protect two hazardous areas. Separate OSSD signals are triggered for the respective protection zones makring it possible to guard two machines with a single UAM.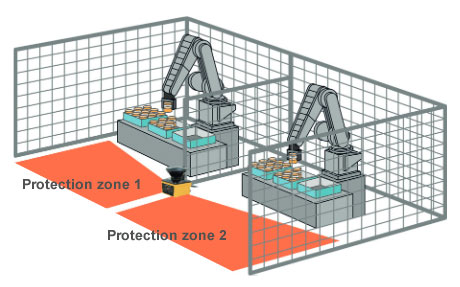 DATA OUTPUT VIA ETHERNET
Measurement data cab be acquired via Ehernet with status of input/output signals and cyclic redundancy check code. Also supports command in SCIP2.0 protocal.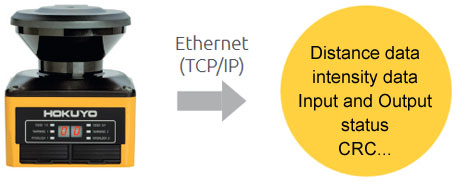 MASTER-SLAVE FUNCTION
Maximum 4 units of UAM can be interconnected for Master-Slave operation when muliple units are required to guard the hazardous area. The system can be controlled by connecting the input and output signals to Master unit only.

It is not possible to control the actuators via master-slave bus communication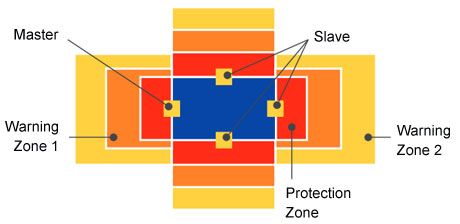 ENCODER INPUT
In AGV applications, area is switched depending on the vehicle's speed. Speed and direction of travel provided via encoders are constantly monitored to switch the area and stop the AGV during abnormal travel.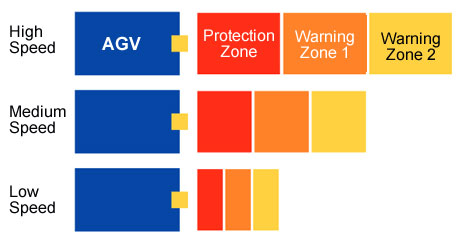 SD CARD FOR CONFIGURATION
Configuration data can be saved in a SD card which in turn can be used for configuring the UAM without connecting it to a PC. The feature is useful while replacing the UAM or configuring multiple units with the same settings.

Read more products :