We are Authorized Channel Partners, Distributor, Dealer, Importer for C Type, V Type, T Type ILME Connectors from Pune, Maharashtra, India.
Connectors - C, V & T Types Series
The Classic Choice : C-Type Series
Enclosures designed for reliable & durable connections: Stainless Steel Levers, Profiled Gaskets, Wide Range of uses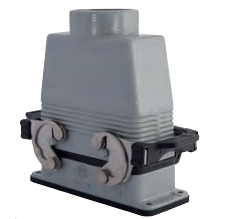 Extra Tough : V-Type Series
Enclosures with vertical closing lever in stainless steel to assure a stable and IP67 waterlight seal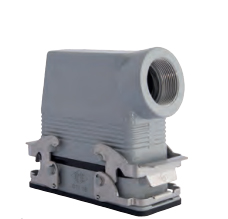 The High End Plastic Solutions : T-Type Series
Insulated thermoplastic enclosures: Mechanically Robust, Light Weight, Antistatic and Corrosion resistant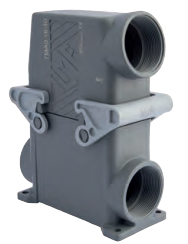 Connectors - COB, ILBRID & CZ7 Series
Functionality Counts : COB Series
For multipole connectors inside cabinets allowing fast mounting and easy wiring control thanks to the tilting mechanism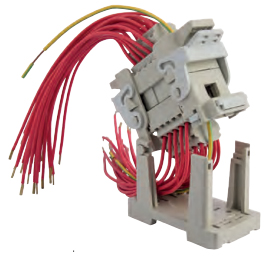 Soft Closing Strong Hold : IL-BRID Series
The perfect combination of stainless steel and thermoplastic material working together, Also available with self-closing covers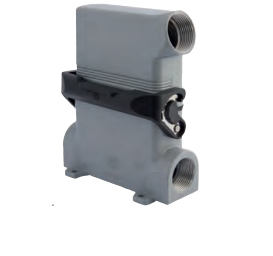 Rigid Coupling - CZ7 Series
Insulated thermoplastic enclosures: Mechanically Robust, Light Weight, Antistatic and Corrosion resistant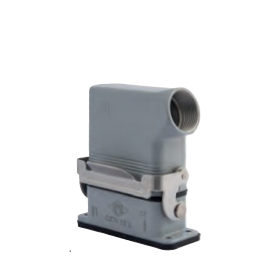 Connectors - IP68, 1800C & E-Xtreme Series
The Diving Master : IP68 Series
Corrosion proof aluminium enclosures, combining IP68 degree of protection, EMC Shield and high mechanical robustness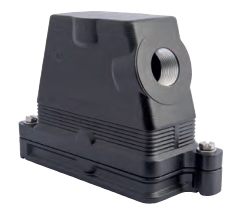 The Heat Shield : 1800C Series
Heat resistant gaskets and coating. Stainless steel levers with aluminim handles, to be used with PPS inserts to withstand temperature up to 180
0
C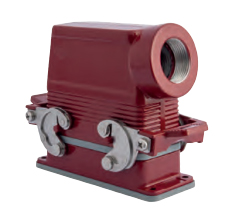 Protection And Beyond : E-Xtreme® Series
ILME patented titanium plasma protection. Corrosion proof enclosures, resistant up to 3,000 hours in salt spary tests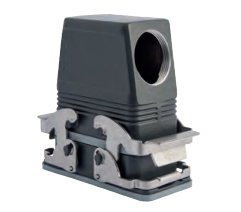 Connectors - BIG, EMC & W-TYPE Series
The Space Your Have Always Needed : BIG Series
Plenty of space to allow easy wiring and even the installation of PC Boards inside the hood. The ideal solution for XXL needs.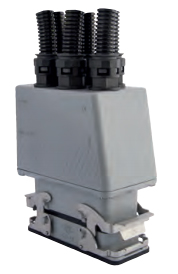 No Interference : EMC Series
Enclosures with a conductive coating and special conductive EMC gaskets assuring highly effective shield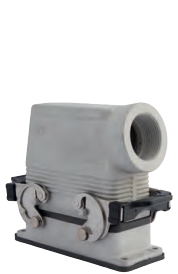 A Cornerstone Against Corrosion : W-Type Series
Anticorrosive coating for aggressive environments. Equipped with special gaskets, pegs and stainless steel levers to achieve maximum performance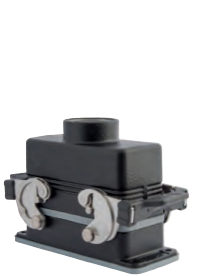 Connectors - Hygienic, LS-Type & HNM Series
Safe For Food : Hygienic Series
Thick and solid thermoplastic enclosures with special gaskets and levers resistant to most used chemicals and cleaning solutions used in the food industry. ECOLAB
®
approved.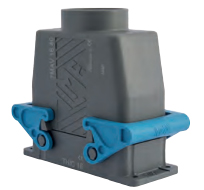 On Stage : LS Type Series
Completely black in color, the LS-Type is the ideal solotion for the entertainment industry, designed to house all types of connector inserts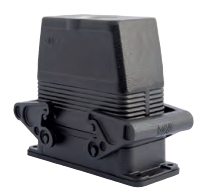 In And Out : HNM Series
Enclosures and inserts with special antifriction treatment, tested up to 10,000 mating cycles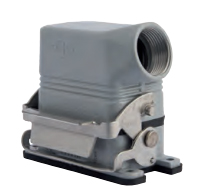 Connectors - Central Lever, CK-CKA-MKA & JEI® Series
Easy Access For Robotics : Central Lever Series
Enclosures designed for industrial applications with limited installation space. Easily handling granted by the locking device with a single stainless steel lever.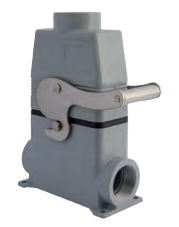 The Most Compact : CK-CKA-MKA Series
Thermoplastic and metalic enclosures in smll size for standard or aggressive enviroments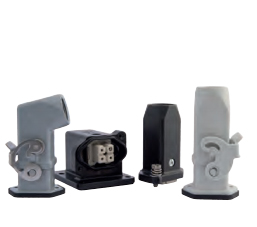 The Standard Alternative : JEI® Series
Multiple choice of enclosures for standard applications: Reliable, Robust, Cost-effective solutions to meet conventional needs