ILME JEI, J Series For Industrial Connectors
We are Authorized Channel Partners, Distributor, Dealer, Importer for ILME JEI, ILME J Series For Industrial Connectors from Pune, Maharashtra, India.
ILME JEI Series For Industrial Connectors
THE STANDARD ALTERNATIVE
Extensive choise of inserts for standard applications: Reliable cost-effective solutions to meet conventional needs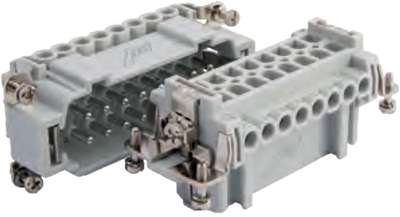 ILME J Series For Industrial Connectors : Inserts - JK, JKS & CD
Screw Terminal Connection : JK Series
10A - 230/400V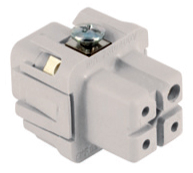 Spring Terminal Connection : JKS Series
10A - 400V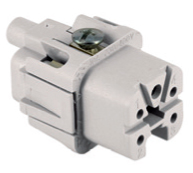 Crimp Connection : CD Series
10A - 250V, 10A - 50V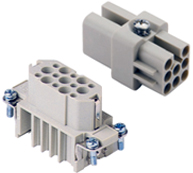 Inserts - CDD, JDA & JDS
Crimp Connection : CDD Series
10A - 250V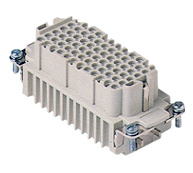 Screw Terminal Connection : JDA Series
16A - 250V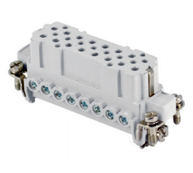 Spring Terminal Connection : JDS Series
10A - 400V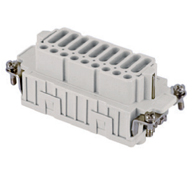 Inserts - JSH, JNE & JSE
SQUICH® Connection : JSH Series
16A - 500V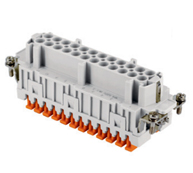 Screw Terminal Connection : JNE Series
16A - 500V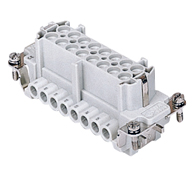 Spring Terminal Connection : JSE Series
16A - 500V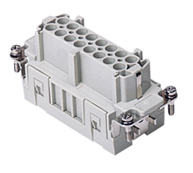 Inserts - CCE & CQE
Crimp Connection : CCE Series
16A - 500V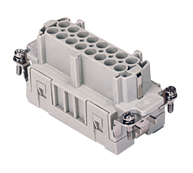 Crimp Connection : CQE Series
16A - 500V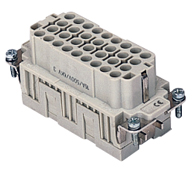 Enclosures - JEI®-P, JEI®-V & CK-CKA
Series : JEI®-P
• Metalic
• Thermoplastic Lever
• IP65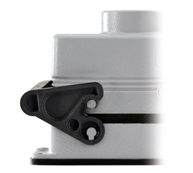 Series : JEI®-V
• Metalic
• Galvanised Steel Lever
• IP66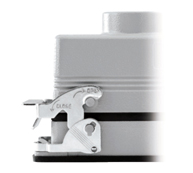 Series : CK-CKA
• Standard Insulating Version
• Standard Metalic Version
• IP65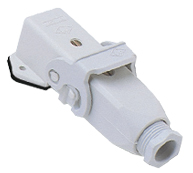 Enclosures : T-Type
Series : T-Typ Series
• Insulating
• Robust
• Chemical Resistant
• P65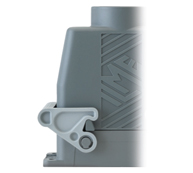 Complements And Accessories
Series : COB
• Mounting Inside Control Panel
• Inspectable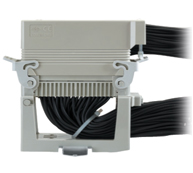 Accessories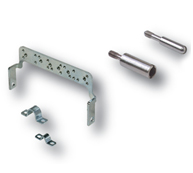 Dust Protection Cover
For Versions
• JEI
®
- P
• JEI
®
- V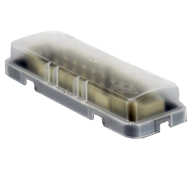 Manual Crimping Tools
Series : CCPZ T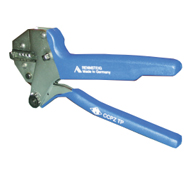 JEI® Inserts for Standard Connections
Reliable and Precise Tin-Plated Contacts
Brass contacts with in plating which guarantee up to 200 mating cycles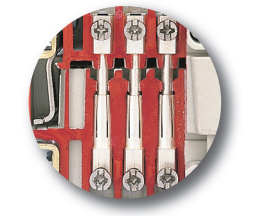 JSH Inserts : SQUICH® Quick Connection
• The innovative solutions that eliminates the need for tools in the wiring stage
• The connections are made by simply pressing a pushbutton
• The results? A reduction in cabling time of 50% compared to screw-type connections and 20% compared to conventional spring-type connections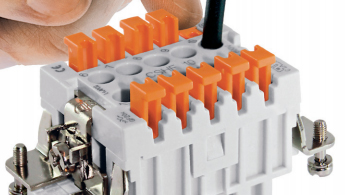 JDS Inserts
Greater pole density in the same standard space
The inserts that can offer up to 84 poles in the same space as a standard 48-pole connector, thanks to its compact spring terrnination method which has allowed for the number of poles to be increased without changing the overall dimensions.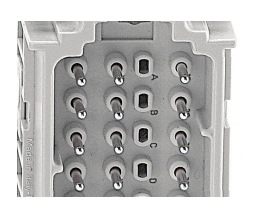 JNE - JDA Inserts
connection of conductors up to 4 mm2
These screw termination inserts can house conductors up to 4 mm2. The mixed head screw lets you use a flat or Phillips head screw.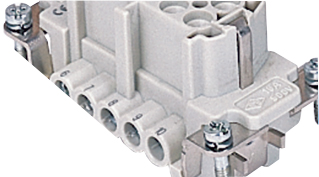 The JEI® Enclosures make all the difference
Select the levering system that best suits your needs
Two types of lever to create the best connection:
• JEI®-V galvanized steel levers with vertical closure
• JEI®-P with levers in thermoplastic material.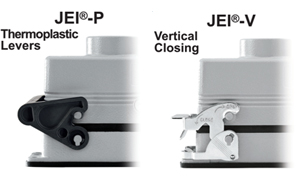 Closing covers in thermoplastic material
The enclosures with JEI®-V series levers, in galvanized steel, may be provided with hinged thermoplastic covers.
Sizes available : 44.27, 57.27, 77.27, 104.27, 77.62, 104.62.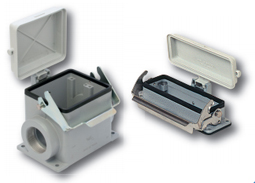 JEI®General Features of Multipole Connectors for Industries Purposes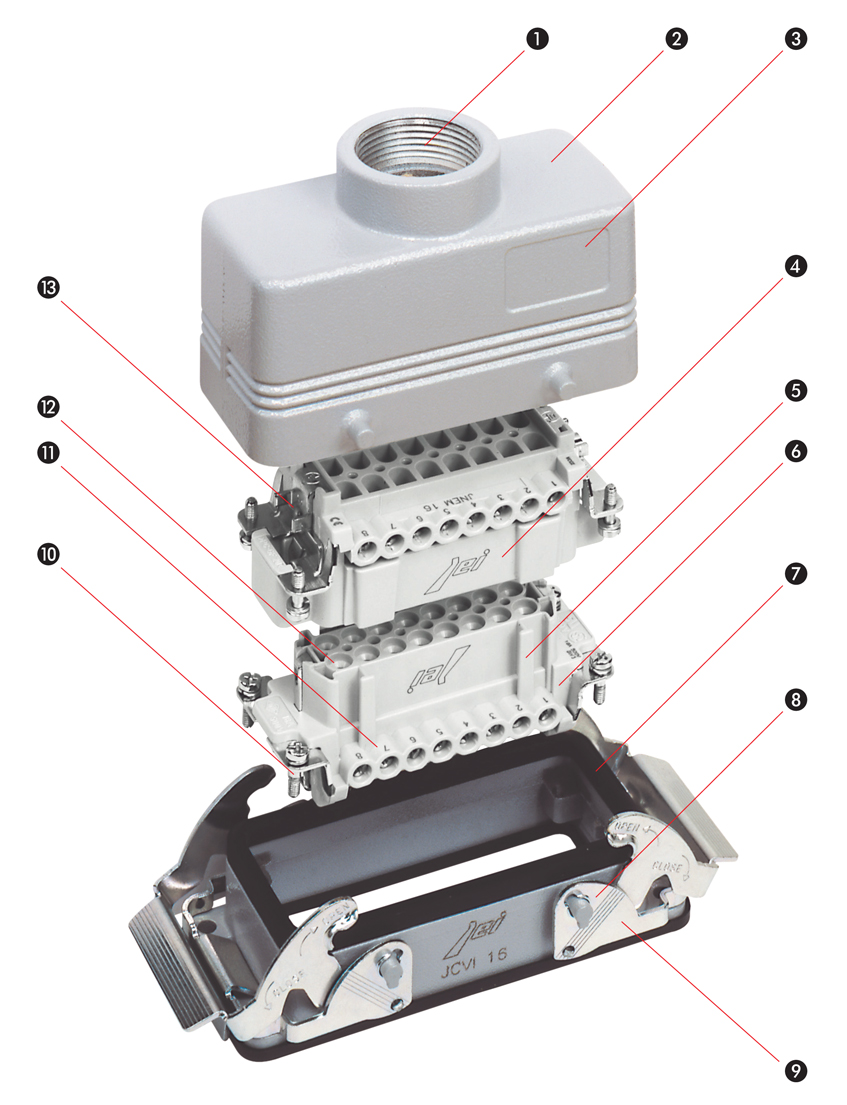 Threaded cable passage in various Pg diameters (types with pre-code "C") or metric passage (types with pre-code "M") in accordance with EN 60423, for cable entry devices in accordance with EN 50262 (NPT threading on request), may be located vertically, horizontally or frontally.

Rugged die-cast aluminum alloy or self-extinguishing thermoplastic enclosures (types CK, MK, T-TYPE). Surface-mounting bulkhead and hood versions are available, with or without fixed covers or with mobile protection covers

Metallic enclosures with a coated finish of epoxy-polyester with high resistance to mechanical stress and external agents. Most of the enclosures reported by using laser marking: - the article code - the size of the thread of cable entry.

Inserts are made of UL certified self-extinguishing fibreglass reinforced thermoplastics, and feature an operating temperature range between -40 °C and +125 °C.

Insert profiles polarised with asymmetrical guides to avoid incorrect matings. Inserts have a mechanical life equal to or higher than 200 mating cycles.

Inserts are manufactured in compliance with European standard EN 61984 (DIN VDE 0627).
Special seal gaskets in vinyl nitrile elastomer, in anti-aging, oil-resistant, fuel-resistant, together with the cable entry devices (not supplied) provide an IP65/1P66 degree of protection for coupled connectors.

Levers in galvanized steel or thermoplastic material, guarantee a perfect closure and sealing.

Locking device available in two versions, simple (with one lever), or double (with two levers). In metallic enclosures, ILME offers two different types of levers: vertical (JEI
®
-V) or rotative in thermoplastic material (JEI
®
-P).

Captive insert fastening screws, with anti-slackening spring washer or under-head knurling.

Contact position identified with numbers or codes on both sides of each insert and printed with a laser system or from a die.

Tin plated brass contacts connected to the wires by means of captive screws supplied already slackened, or with spring terminal.

Protective earth terminal with a wide contact surface.